The University of Pennsylvania hosts 2023 DEEPenn STEM Event
November 06, 2023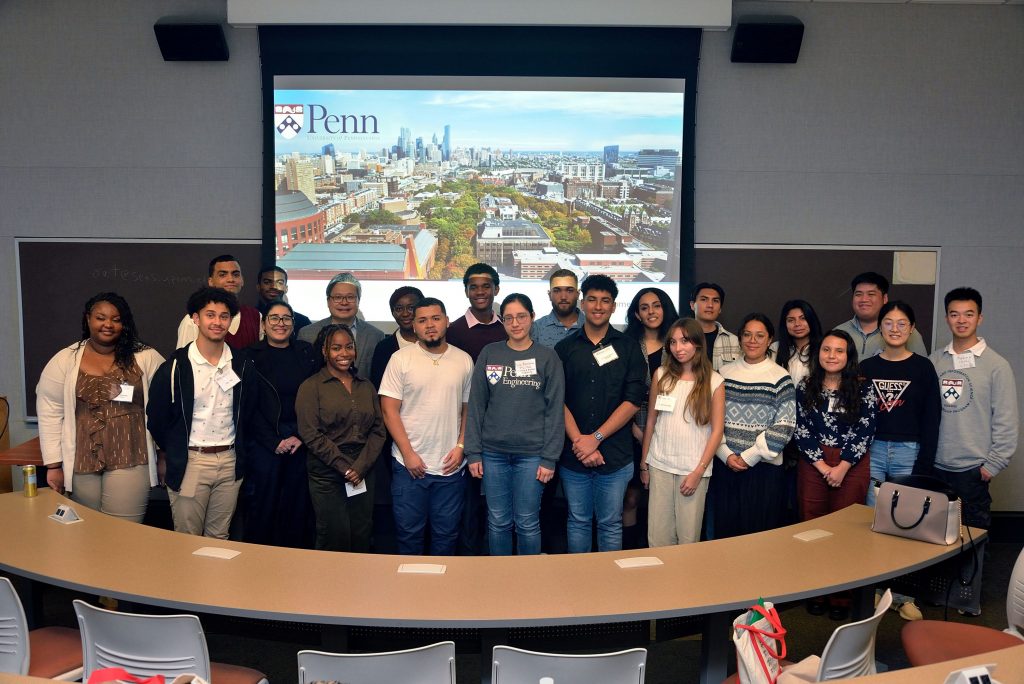 In the heart of the City of Brotherly Love, Penn hosted the Diversity Equity and Engagement at Penn in STEM event, or DEEPenn STEM – a graduate school preview designed and dedicated to increasing the diversity in the representation of students pursuing post-baccalaureate graduate degrees in STEM-related disciplines.
The 2023 DEEPenn STEM event was a captivating exploration into the limitless possibilities of each field. The event and the participants were a testament to the relentless pursuit of innovation, where groundbreaking discoveries and inspiring minds converge under one roof.
From the intricate world of artificial intelligence and data science to the precision of robotics, the event offered a holistic view of the possibilities of pursuing a career in a STEM field. Attendees had the opportunity to delve into workshops and engaging discussions led by experts at the forefront of their respective fields.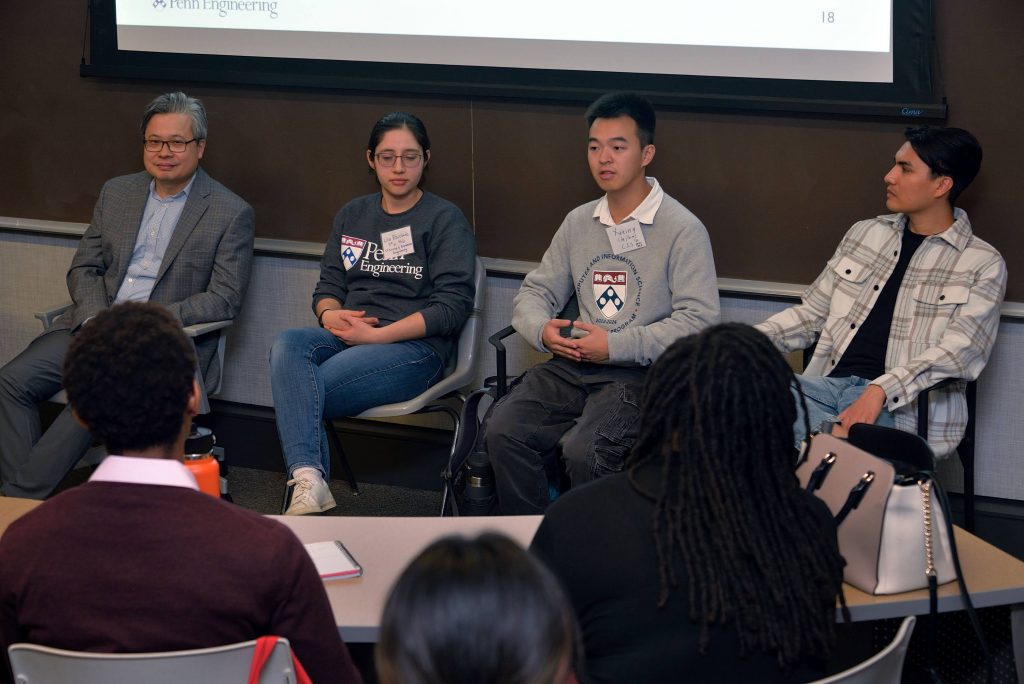 "I was able to help out during the lunch session and share my experience transitioning from a student to an independent researcher in a panel," Ph.D. student at Penn's Distributed Systems Lab Xuting Liu said. "Ph.D. students and faculty shared advice and experience at different stages of graduate life, which was very helpful for me as well as prospective students." 
Liu's advice for incoming students is to be proactive throughout the application process and in their graduate careers.
DEEPenn STEM aims to bridge the gap in the lack of representation of individuals by increasing the diversity of competitive candidates for STEM graduate programs at the School of Arts and Sciences (SAS), The School of Engineering and Applied Science (SEAS), and the Perelman School of Medicine (PSOM).
Ph.D. Candidate in Chemical and Biomolecular Engineering Lilia Escobedo helped create and review applications as one of five co-leads of the DEEPenn STEM admissions committee. She also participated as a panelist for the Engineering Admissions information session. "We received a lot of great questions from the students and I loved being able to interact with and help the next generation of graduate students," Escobedo said.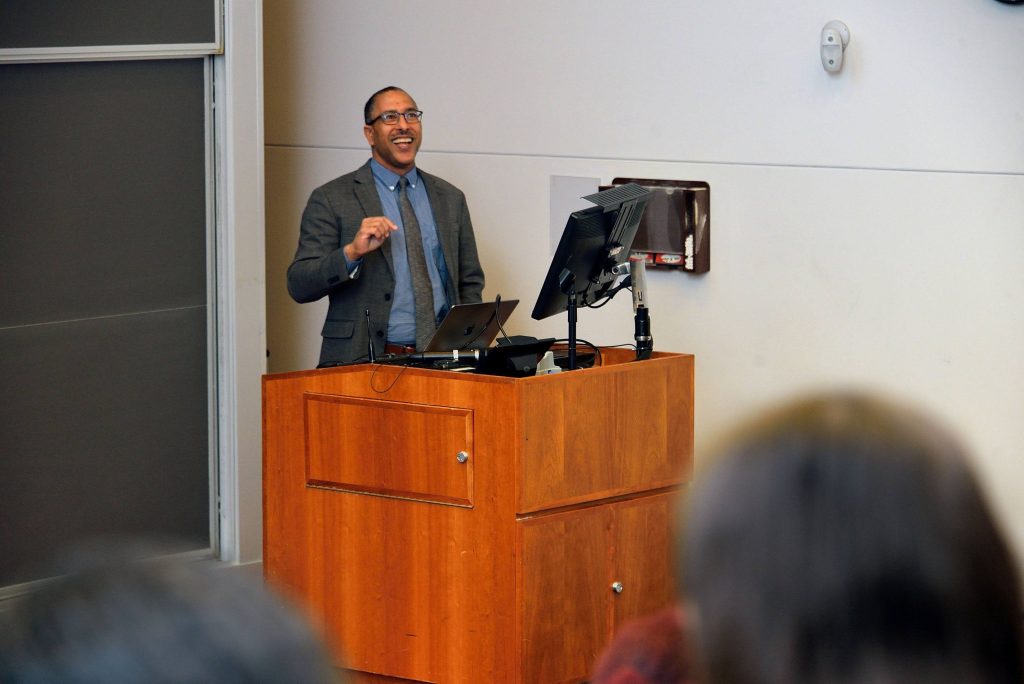 "My advice for prospective students who are looking to become Penn Engineers is to start your graduate school applications early because it gives your recommenders more time to write the recommendation letters, and it gives you more time to edit and improve your personal statement," Escobedo said. "Also, I recommend applying to external funding fellowships, because you can use a lot of the same components of your graduate school application for the fellowship applications, and it gives you experience applying for funding that can come in handy in grad school."
One of the key aspects of DEEPenn STEM is the opportunity for networking and collaboration. The event brings together an eclectic mix of individuals – from students to seasoned professionals – fostering a dynamic environment for the exchange of ideas and the formation of lasting connections. In an effort to address the lack of access to resources such as mentorship and graduate school preparation, DEEPenn STEM combines peer mentoring and professional development workshops to address these specific disparities.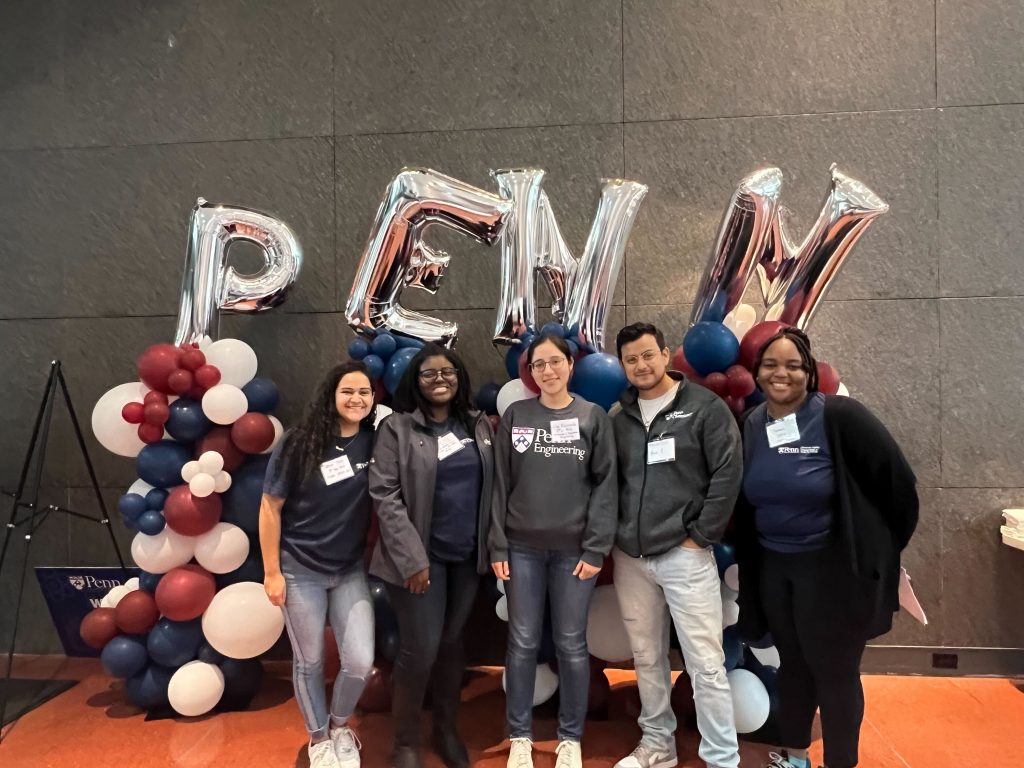 Computer and Information Science Ph.D. student Nathaniel Islas participated in a panel with Dr. Boon Thau Loo to talk to prospective students about the SEAS graduate admissions process. "I also served as a mentor to four computer science/engineering undergraduates. I gave them a short tour of my lab in the Richard's building and then answered any questions they had about Penn, life as a Ph.D. student, and transitioning from an undergraduate to a Ph.D. student," Islas said. 
Participants had the opportunity to network with each other, as well as current graduate students, postdoctoral fellows, Penn faculty, and staff. The program incorporated opportunities for participants to engage in meaningful interactions and build relationships with the expansive community at Penn for a lifelong impact.
The peer mentoring component provided participants with direct access to individuals with a Penn "roadmap." The professional development workshops supported peer mentoring interactions by focusing on the intricate details of the graduate programs within SEAS.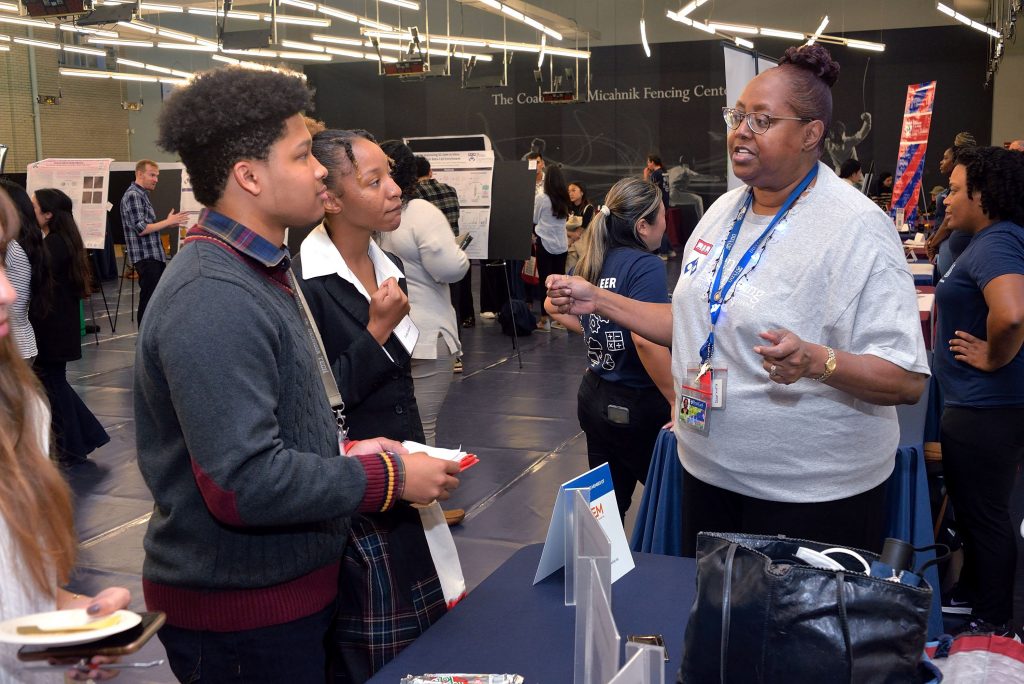 The event highlighted the interdisciplinary nature of the STEM discipline, at Penn and as a whole, by exposing prospective students to the vast array of research areas, degree programs, and intellectual opportunities that may be outside their undergraduate degree pursuits but still align with their career goals and interests.
"My advice for prospective students looking to become a Penn Engineer is to take advantage of the resources and opportunities available to them," Islas said. "Get involved in research projects, internships, and extracurricular activities related to your field. Network with faculty, current students, and alumni to gain insights and guidance."
"My favorite part of the event was sitting down with my assigned mentees and learning about their experiences and ambitions to pursue research and graduate school," Islas said.