Tackling Neurodegenerative Disease
March 04, 2023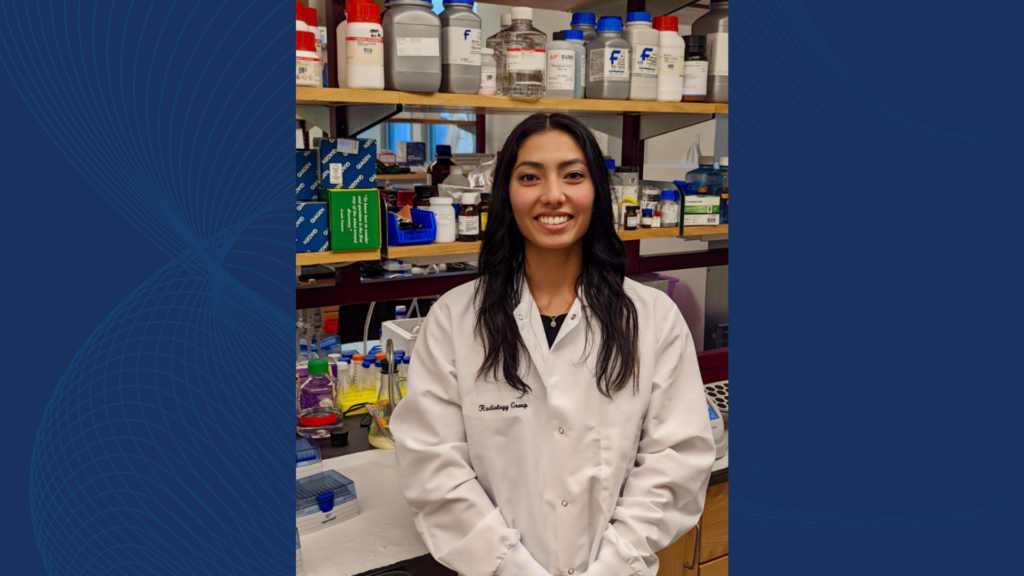 Cosette Tomita is working across disciplines to find cellular therapies for intransigent health conditions.
Millions of people around the world are living with neurodegenerative diseases like Alzheimer's that erode quality of life and cut lives short. There's no cure for most of these disorders, and therapeutic treatments are limited.
At Penn Engineering, Cosette Tomita is leveraging resources from across the university to explore the use of cellular therapy to treat these devastating diseases. A second-year master's student in bioengineering from the Chicago area, Tomita recently spoke to us about her path to Penn Engineering and the intellectual freedom she's found here.
What were you doing before you came to Penn Engineering?
After college I wanted to get some industry experience before going to graduate school, so I spent a year working for a pharmaceutical company in New Jersey. I learned a lot—but mostly I learned that I wanted to go back into academia. So I was looking for a more research-oriented position to boost my graduate school applications, and I found a position at Penn's cyclotron facility. Shortly after that, I applied to the master's program. I'm still working at the cyclotron, so I'm doing the program part time.
How has your experience in the program been so far?
I love the research I'm doing here. I love the collaboration we have and the fact that I'm able to work with whoever I want to. And I can only say good things about my PI, Robert Mach. He's a very busy man, but he makes time for his people. And he recognizes when somebody has a lot on their plate and he will go to bat for that person.
What's your research all about?
The focus of my PI's lab is on neurodegenerative diseases and opiate use, so we're looking to make imaging agents and antagonists that can help with the opioid crisis.
For my project, I wanted to look at treating neurodegenerative disease from the perspective of cellular therapy. My PI doesn't have that expertise, so when I came to him with this idea, he said I should talk to Mark Sellmyer in the bioengineering department. He does a lot of cellular therapies, cell engineering, protein engineering and things of that nature. So his lab is more biological.
I don't have a grant for my research, so my advisors are supporting it out of their own pockets. They could have said, no, you need to work on this project that's already going on in the lab. But they gave me the intellectual freedom to do what I wanted to do.
What sparked your interest in that topic?
I was always interested in neurodegeneration. In my undergrad lab we looked at compounds to block the motor stimulus that comes with cocaine use with the goal of weaning people off of it without giving them a high. That compound also had been implicated in neurodegeneration, and I was interested in looking at that compound from that perspective.
Until recently, there were no therapeutic agents on the market for neurodegeneration. Here at Penn, we do a lot with CAR T-cell therapy, chimeric proteins and bispecific antibodies. That inspired me, and I wanted to come at it from a different angle.
What's the Penn community like?
I've found a good sense of community in the Office of Diversity, Equity and Inclusion. It's a great space to hang out and study and be with peers who feel more like my community. I'm particularly close with Ocek, the director for graduate students programming. We spend a lot of time just chatting—like, how are you doing? Are you getting enough sleep? Are you eating enough? I know that he cares about my well-being.
What's next for you?
I would like to go into academia, but I'm not ruling out a research-oriented role in industry. Penn Engineering has opened my eyes to a lot of other career paths that I didn't even know about, like patent law, scientific editing and consulting. I'm open to a lot more things than I would have been when I started this program.