Robot Repair
March 04, 2023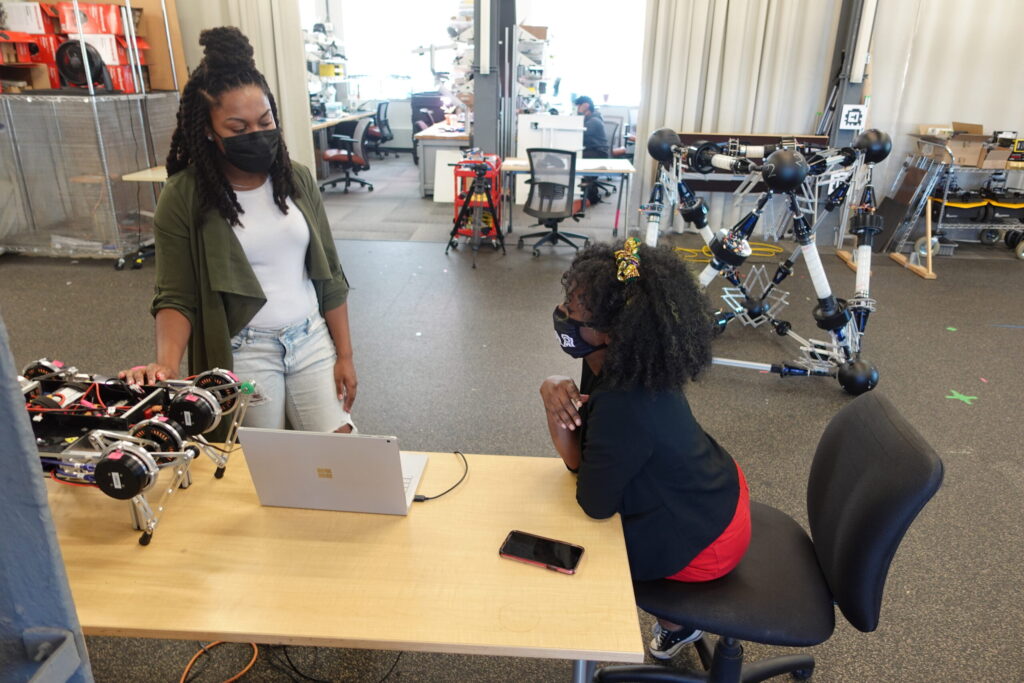 Abriana Stewart-Height's research applies lessons from the animal world to the problem of broken robots in dangerous scenarios.
What happens when a robot breaks down in a hazardous environment? Today, such breakdowns typically result in the loss of the machine—along with all of its data.
Abriana Stewart-Height says it doesn't have to be that way. Inspired by the way people and animals can adjust to the loss of a limb, she's exploring ways to apply that ability to machines. The results could have broad implications for everything from forest fires and nuclear waste sites to Mars rovers.
A Ph.D. student in electrical and systems engineering at Penn, Stewart-Height works in Kod*lab, a locomotion-centric component of the Penn's General Robotics Automation Sensing and Perception (GRASP) Lab. In this Q&A, she talks about how she got interested in robots and the value of an interdisciplinary approach.
How did you get interested in engineering?
I actually didn't discover engineering until college. I used to scroll through all the majors at different schools and when I saw engineering, I never stopped to think, what does that mean? I just knew it didn't apply to me.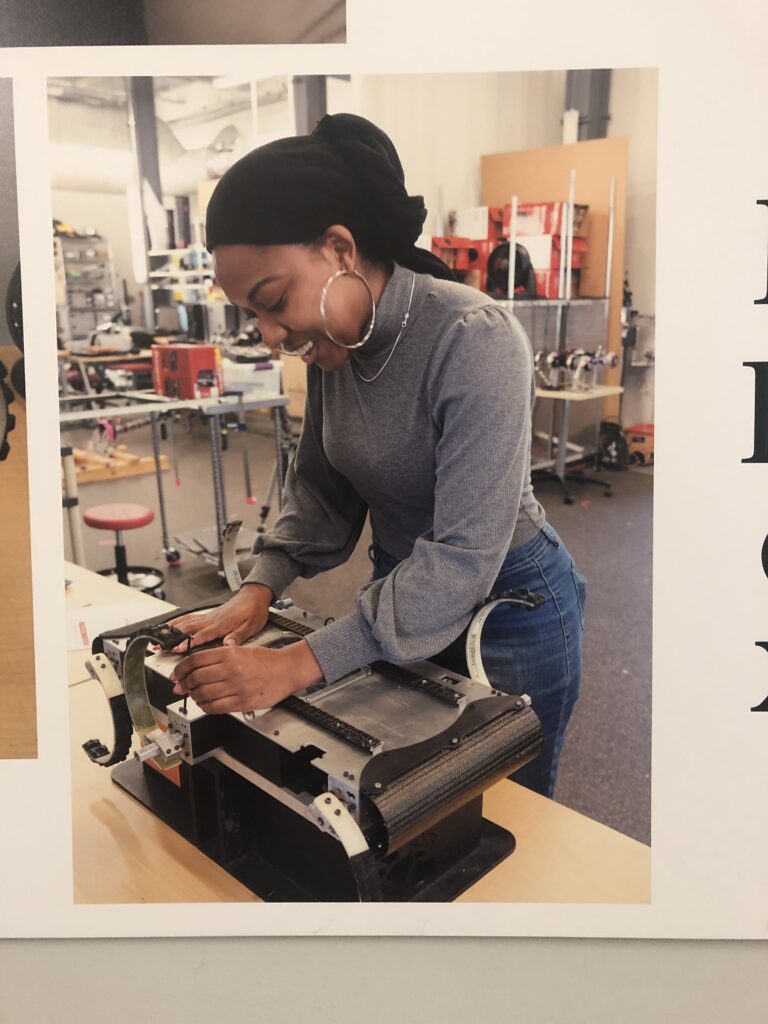 So I went to the University of Maryland and majored in criminology and criminal justice. I only needed one math course for that major, but I took a more advanced course because I wanted a more challenging math course. All of my classmates were in engineering or computer science, and they encouraged me to switch my major to engineering because I was good at math and physics. And I said, well, what's engineering? So I learned more about it and did some soul searching, and by the end of sophomore year I was an electrical engineering major.
What drew you to Penn Engineering?
One of the things that drew me to Penn was the interdisciplinarity of the GRASP lab. We have a beautiful open lab space, so you can see what people are working on. If your research isn't going well, and then you see somebody do something exciting, it reminds you why you're here.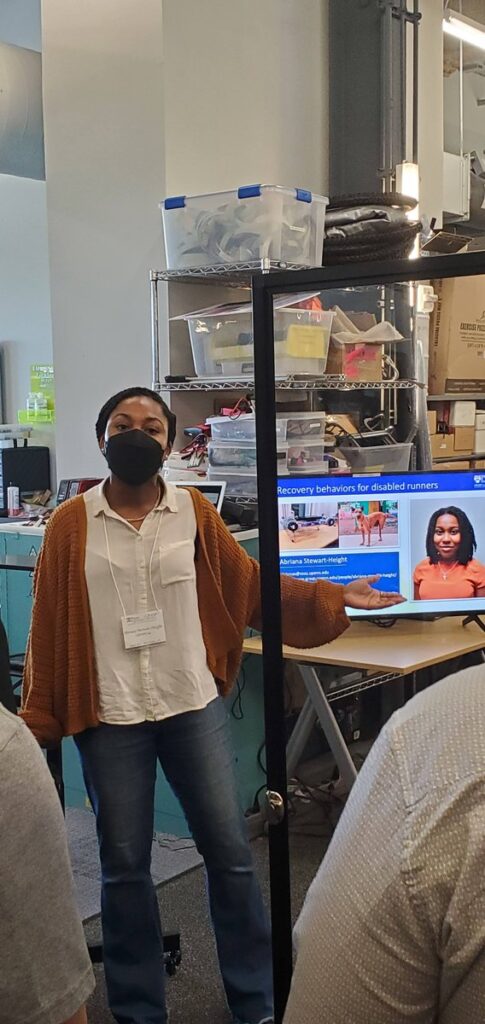 I also appreciated the supportive community. When I came to visit, I got to meet every single person in the research group—master's students, Ph.D. students, postdocs—and they all were very helpful. They were happy to answer my questions, and they said no question is too dumb. They said we're all here to help each other.
That was important for me because I wanted to feel supported. My background is definitely a little bit unconventional, so it was nice to know that people would help me along.
Which research group are you in?
I'm in Kod*lab, which specializes in locomotion. The lab brings together people from different departments—computer science, electrical engineering, mechanical engineering—and we collaborate with groups like paleontology, biology and rehab. So we're a very interdisciplinary group.
What is your research about?
I work on developing what's known as fault-tolerant gait behaviors for legged robots that damage themselves while they're out working. In environments that aren't safe for humans, like nuclear waste sites or natural disasters, robots can go in to do whatever needs to be done. But they're not indestructible. And when they break, how do they recover?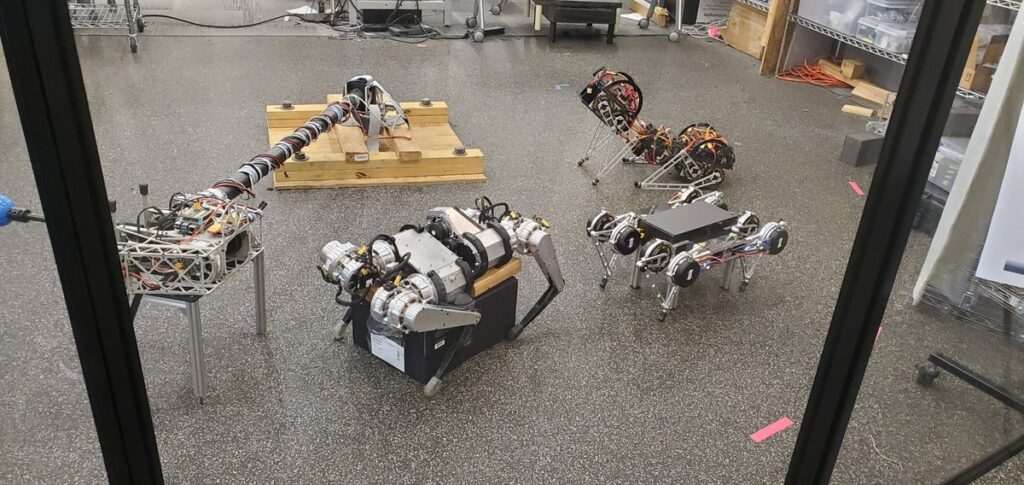 What typically happens is somebody goes and gets them. But if they're in a dangerous environment, you can't get to them—which means you have dead machines and you've lost data. If the machine had a fault tolerance response, it could stop working and move itself out of the way.
What sparked your interest in this line of study?
The idea came from the rehab robotics lab. When people and animals lose a limb, they figure out different ways to move and continue on with life. And I thought, how do I apply this adaptability to robots?
It was also a way to bring together two of my interests—legged locomotion and rehabilitation robotics. It's important to me that my work has a positive impact on society. I don't want to build things just to say I built them, and this research has the potential to make a difference.
What's the benefit of an interdisciplinary approach?
Collaborating with people from different fields brings out the most efficient and useful solutions to a lot of the problems that we are attempting to solve. It also allows you to see things from a different perspective. If I'm talking to you about my problem, and you say it reminds you of how velociraptors evolved to get rid of one toe and replace it with another, that can spark a realization that I need to angle that part in a different way.
What support have you relied on at Penn Engineering?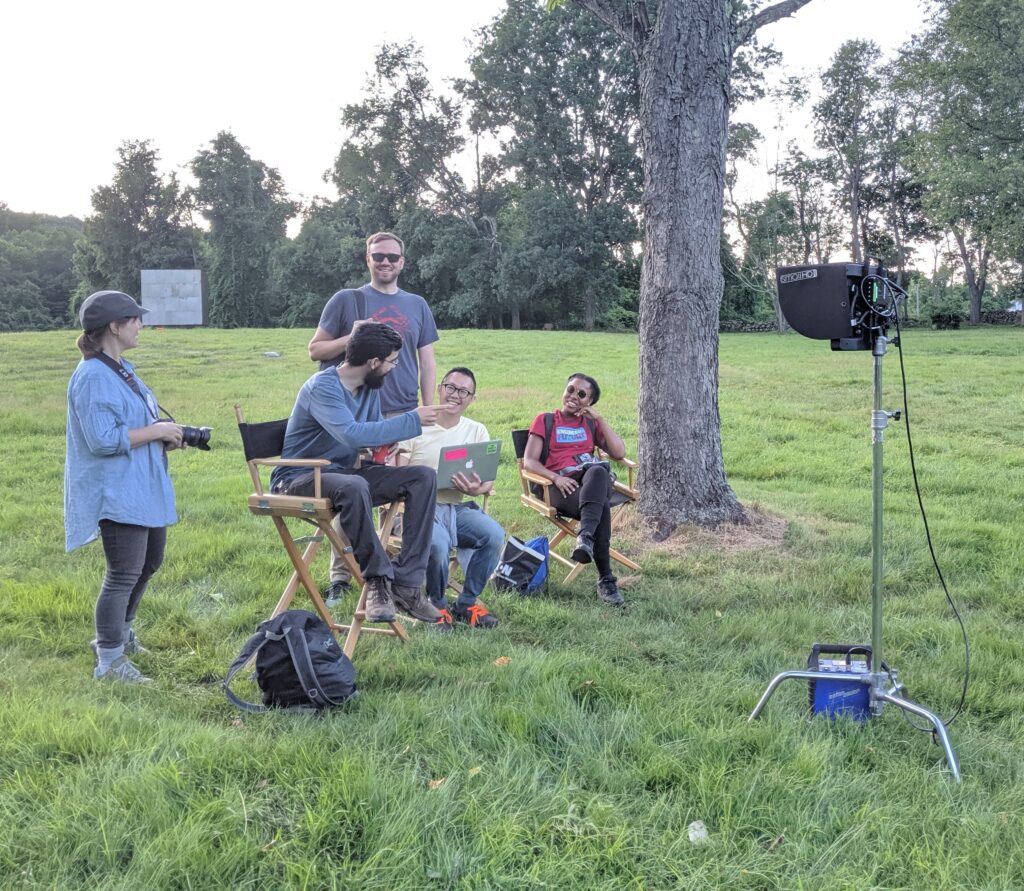 The Office of Diversity, Equity and Inclusion and the Black Graduate and Professional Student Association (BGAPSA) have been very important in my time here at Penn. Engineering is not a diverse field, and robotics is even less diverse. At the end of the day, being an engineer is just one part of me—just like being a Black woman is a part of me and so is being a sister and a friend. So it has been key for me to have these outlets to build community.
What's next for you?
I hope to go on to a postdoc so that I can keep doing research. I love trying to solve hard, challenging problems that haven't been solved before, or solving them in new ways that are more efficient. It's a career that I'm passionate about.