A Focus on Algorithmic Justice
March 04, 2023
At Penn Engineering, Princess Sampson is exploring the intersection of computer science and critical theory in pursuit of more equitable outcomes.
Princess Sampson was raised in Atlanta by entrepreneurial parents who have launched companies; consulted on tech policy; and worked to build local and national ecosystems to educate, accelerate, and fund Black startup founders—all with the goal of operationalizing diversity, equity and inclusion in tech.
Inspired by this work, Sampson, who uses the pronouns she/they, is building a career at the intersection of justice and computer science. A Ph.D. student in computer and information science at Penn Engineering, they are working on research that aims to mitigate the harm technology can cause.
Here, Sampson talks about the power—and responsibility—of technology, the value of collaboration, and the excitement of helping to shape Penn's research in human-computer interaction.
How did you get interested in computer and information science?
I became interested in computer science when I realized that it intersected with my creative interests. While I enjoy programming and have worked in software and data engineering, I also love history, feminism, Black studies and queer theory.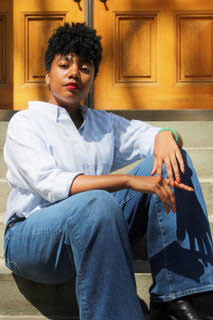 My passion for computing has always been shaped—and complicated—by a keen awareness of the power it has over people's everyday experiences. Growing up, I was inspired by the wide reach of movements such as #BlackLivesMatter and #MeToo. I was also frustrated when I observed how facial recognition embedded in phone cameras would fail on people with non-white features, or how even the most novel technical systems would frequently reproduce the old, harmful patterns of systemic violence and exclusion that have impacted marginalized communities. Eventually I learned that the blend of computing and critical theory that drives my work fell under the banner of human-computer interaction (HCI).
What drew you to Penn?
Primarily the opportunity to work with my advisor, Danaë Metaxa, whose research agenda focuses on sociotechnical systems and algorithmic content—especially marginalized people's experiences with both. This aligned with my interest in exploring the justice-oriented mitigation of algorithmic harm. We connected well both as individuals and potential collaborators.
In addition, Penn's Human-Computer Interaction Lab is still in its first year. As someone raised around startups, I am excited by the opportunity to shape what it means to conduct HCI research at Penn. I also grew up in a very diverse city, and it was meaningful to me that attending graduate school in Philly wouldn't isolate me from Black community and culture.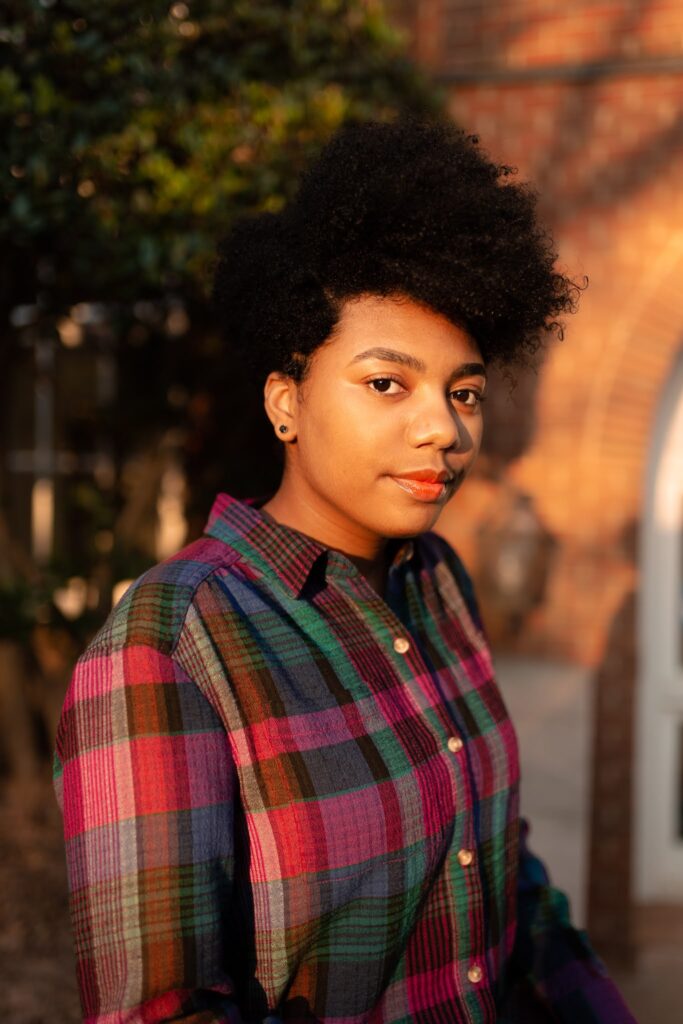 What's your research about?
I use critical theory to understand the power dynamics present in people's experiences with sociotechnical systems. You don't approach algorithmic justice by jumping to implement a quick technical patch. You come at it by asking questions—through understanding and contextualizing people's experiences through a range of cross-disciplinary methods. And then you reckon with whether the system should even be in use. And then you shift from this more critical work about the harms that technology can perpetuate to a more generative approach that involves designing and building things that empower people.
What's your experience been like as a Ph.D. student at Penn Engineering?
I am having a great experience. My lab is wonderful, and I am already pursuing the kind of research that brings me joy. Tackling graduate engineering coursework, leading research projects, and building a new support network is as rewarding as it is difficult. There's also the truth that transitioning from an HBCU to a PWI is often an eerie experience, especially in an engineering PhD program. Ultimately, I am learning that to show up as the researcher and human I want to be, I have to take great care of myself first.
What are your career plans?
I imagine my career path will be pursuing HCI through a mix of academia, industry and entrepreneurship. The plan is to search for generative solutions to issues within sociotechnical systems that many others might overlook (or unsee), and discover where that takes me.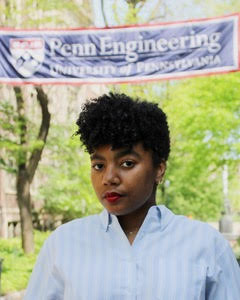 How is Penn Engineering setting you up for success?
There are a lot of resources across Penn's campus, a lot of open doors and supportive faculty in the CIS department, and a lot of interesting collaborations waiting to happen. I also find Penn Engineering's Office of Diversity and Inclusion to be a necessary and grounding space.